Welcome
This blog reflects the opinions of ReportThem.org
What is going in this "COUNTRY" when we have to "CHOOSE" between "EATING, HOUSING or HEALTH CARE". We are SUPPOSED TO BE THE SMARTEST COUNTRY and "WE ARE THE RICHEST COUNTRY IN THE WORLD", yet how many of "US HARD WORKING AMERICAN'S LIVE IN POVERTY" Due to the LAW'S that these "LAW MAKERS PASS". "I BET THE LAW MAKERS DON'T HAVE TO CHOOSE LIKE US HARD WORKING AMERICANS DO". When is this going to "END?".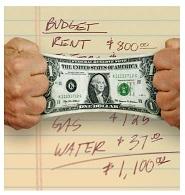 The "TIME IS NOW". It's "TIME US HARD WORKING AMERICAN'S" do something about it. Let's start the process and remove all "THE LAW MAKERS" Lets band together and find the Best "ATTORNEYS" in the country and let "US HARD WORKING AMERICANS MAKE THE LAWS THAT MAKE SENSE".
Help Get The Message Out And Share This Post. Let's Take America Back Together.